Profile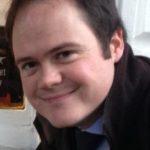 Tim Craig
Curriculum Vitae
Education:

Altrincham Grammar School for 7 years, and then I went to Cambridge University from 2005-2013

Qualifications:

MSci in Geological Sciences, and a PhD in Geophysics

Work History:

I've worked as a researcher in Paris, and now in Leeds. Before that, I briefly worked for BP in London, and did various summer jobs as a student.

Current Job:

I'm now a researcher at the University of Leeds

Employer:

I'm employed by the University of Leeds, and funded by the Royal Commission for the Exhibition of 1851 (a UK charity funding science and engineering education and research, using the money left from the Great Exhibition held by Prince Albert at Crystal Palace in 1851).
Favourite thing to do in my job: Fieldwork. Often in exciting places.

About Me

I'm a researcher working at the University of Leeds

My Work

I study earthquakes and how we can use them to understand our planet - what it is made of, and how it behaves, and how it can pose both a danger, and an opportunity, for people.

My Typical Day

Research in the office, meetings, the odd bit of teaching... sounds a bit dull? Not all days are 'typical' days though!

Read more

The average day usual revolves around my office.  Much of the science I do is computer-based, these days.  The day gets broken up by various meetings, presentations, talking to collaborators and colleagues, and doing some teaching for the students.  But then, sometimes, I get to escape the office, and thats when things get more exciting!  Fieldwork, conferences, travelling to meetings or to go and work with other scientists elsewhere…

What I'd do with the prize money

I'd like to buy a RaspiShake - a cool little transportable seismometer I can use for showing the public how we record signals from around the world, covering everything from earthquakes to nuclear tests, landslides to sonic booms

Read more

One of the problems we have in making science accessible to non-scientists is that a lot of kit we use is too expensive and complex to show people simply.  Building on the Raspberry Pi mini-computer, a range on small, high-quality and highly portable seismometers have been developed by raspberryshake.org, which you can take to pretty much anywhere, and produce science-grade recordings of earthquakes, volcanoes, and pretty much anything else that makes the earth shake – all you need to do is plug it into a display, and watch the seismic waves roll in!

For me, one of these would mean I can show people 'in real time' how we collect data from around the world, and run more engaging, interactive outreach events, rather than being restricted to showing slides and photos of fieldwork, and, when I'm not using it for events, I can lend it to nearby schools, so they can monitor global earthquakes themselves.

My Interview

How would you describe yourself in 3 words?

Scientist and earthquake botherer

What's the best thing you've done in your career?

Fieldwork in Tanzania and Iceland. Awesome places.

What or who inspired you to follow your career?

Everyone probably says this, but I always loved nature programs on TV, so I'd probably say David Attenborough.

What was your favourite subject at school?

I really liked the problem solving aspect of maths, particularly applied maths/mechanics.

What did you want to be after you left school?

I'm not really sure - think I had a pretty open mind about what I wanted to do for a career (which is the same as saying that I had no plan...).

Were you ever in trouble at school?

Only rarely. I liked to keep a clean record, but hey, everyone stumbles off the straight and narrow sometimes.

If you weren't doing this job, what would you choose instead?

Wildlife ranger somewhere exciting. Northwestern USA, or the Scottish isles, probably.

What's your favourite food?

If it involves fish, I'm onboard with it.

If you had 3 wishes for yourself what would they be? - be honest!

Time/money to go travelling the world for a year or two, and a lifetime supply of coffee.

Tell us a joke.

A horse walks into a bar. The bar man says...
---
---